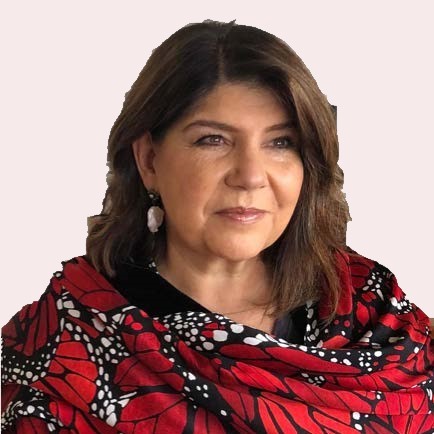 Raquel Schlosser (Mexico)
Rector of the Institute of Transgenerational Studies
Since 1997, I started the study of the Family Constellation method; in 1999 I traveled internationally to learn more, three hundred days of training with the most important professionals.
I founded the Bert Hellinger Institute of Mexico (1999-2008), today IBH; as well as the National Center of Family Constellations and Trans-systemic A.C., CONFamilias, and the Institute of Transgenerational Studies. We have been recognized by the Ministry of Public Education (SEP) in higher education since 2005. I opened the training field of constellations for consulting, political, couple, organizational and symptom constellations, bringing the greatest exponents. I share with you the history of the process of knowledge construction.
I was part of the first group that was formed in Mexico in Systemic Family Therapy with Ignacio Maldonado, Estela Troya and Javier Vicencio and also in Couples with Mariano Barragan. I came with a trajectory of twenty years in civil organizations, parallel to my work in psychology, I worked with the entrepreneurs of Sexual Education in Mexico, and later with those of health and reproductive rights. I studied Psychology in the fourth generation of the Universidad Autónoma Metropolitana de Xochimilco (UAM), which had a strong social component. I received the National Award for the best students of my career for the love of knowledge and continued with a Masters in Clinical Psychology at UNAM.
Transgenerational Psychology©, promotes and transforms the way of looking at human relationships, bonds, social responsibility, the relationship between past and present. It establishes a dialogue between different disciplines that enrich each other. There is no patent to cure the pain; no method nor any theory can explain everything, but the vastness of the social world is manifested in the family microworld that bends the personal desires to the unconscious relatives, where the social spheres are chained.
The Family and Transgenerational Constellations link with the fields of understanding of the Spheres of Transgenerational Psychology, focus on the understanding of the impact of the social fields and from there, seeks reconciliation with the present past.
Website: https://psicologiatransgeneracional.com/raquel-schlosser/